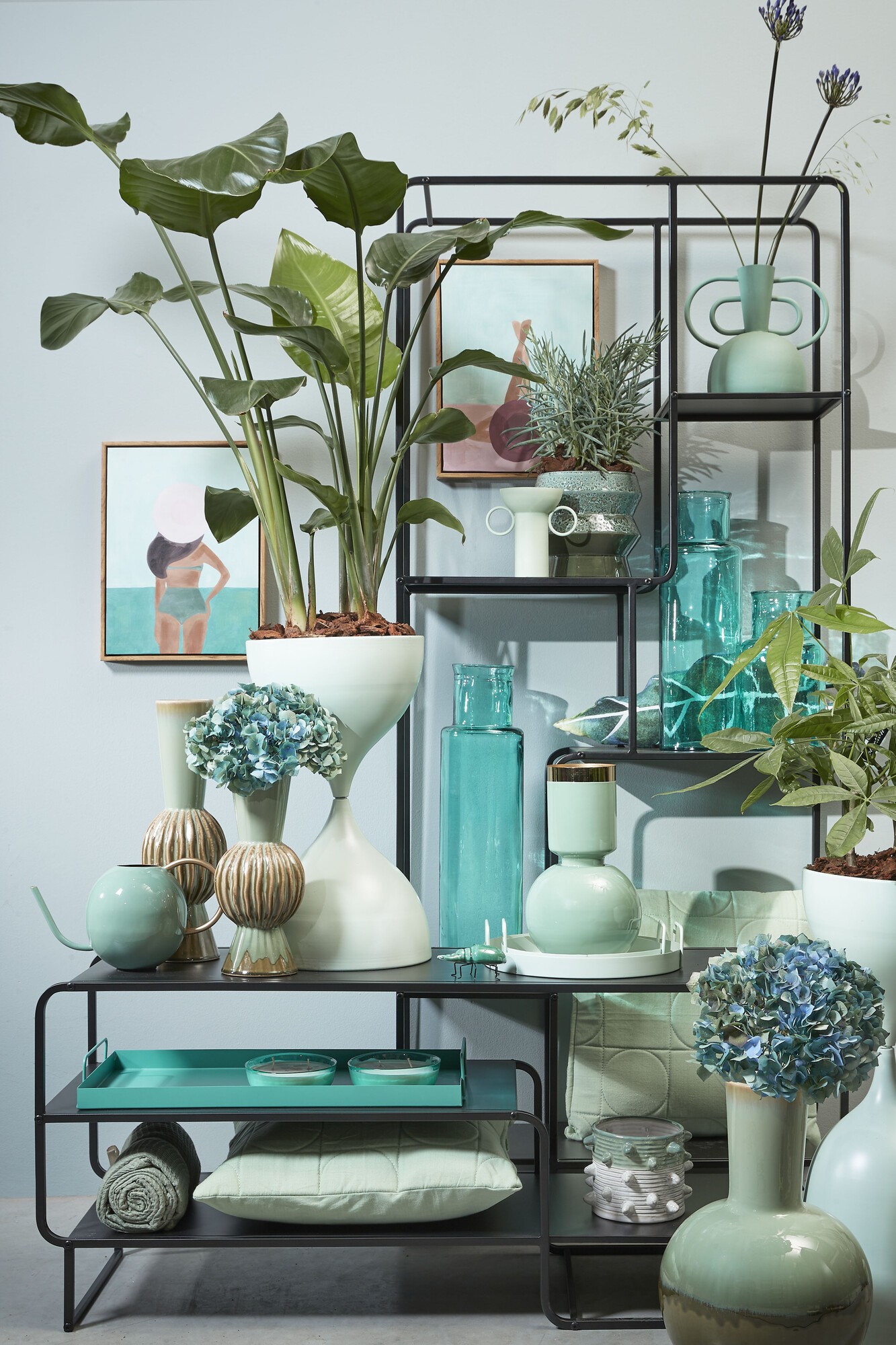 Trending
Aqua green is taking over
Aqua green is a trendy colour this spring, the colour ensures a refreshing and calming feeling. It fits with neutral colours such as white and beige, and can also be used as a striking colour against darker shades such as marine blue or anthractie grey. Adding aqua green accents, such as decorative cushions, vases and various accessories can add a hint of elegance to every room.
---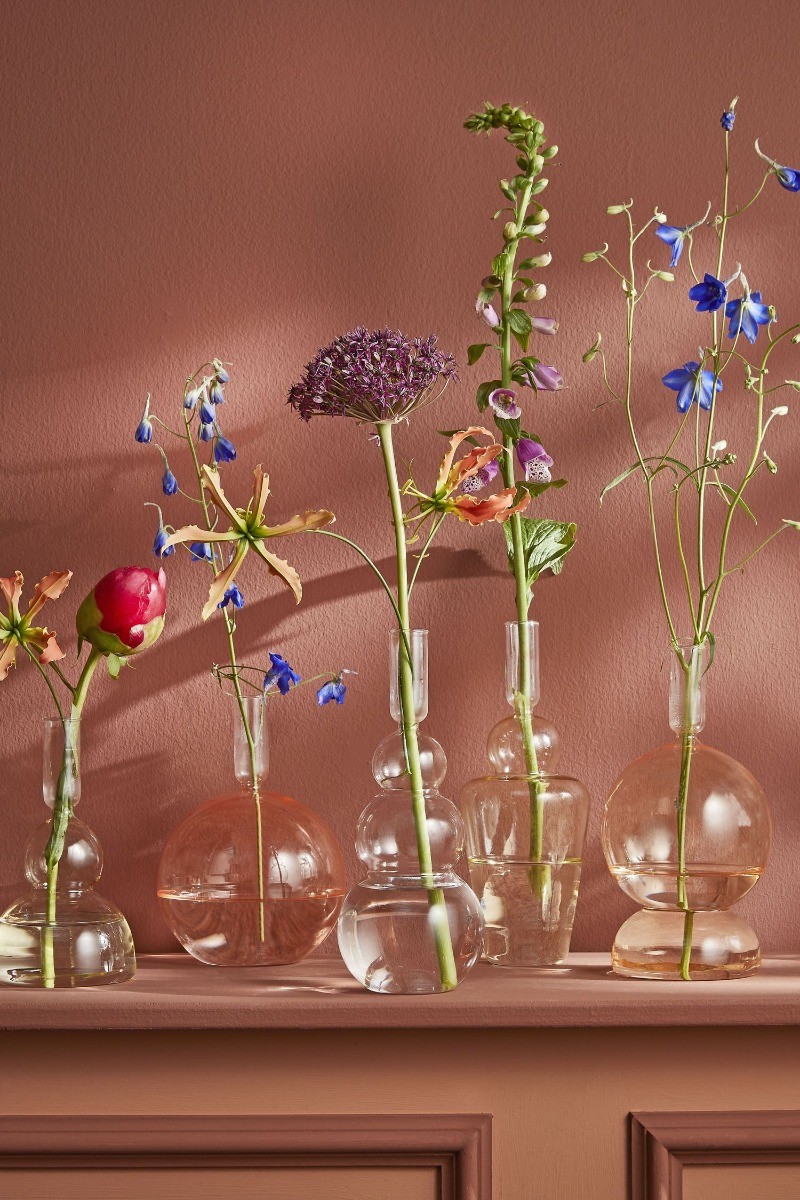 Trending
A vase and candlestick in one
Is it a vase? Is it a candlestick? Who says that it can't be both? Our Nisa range can easily serve as both, which makes a perfect choice for every design lover. Show off your favourite flowers or candles, or fill the Nisa with coloured sand for an even more unique look. If you can imagine it, you can do it. Give reign to your creativity and make the most of this versatile Nisa range!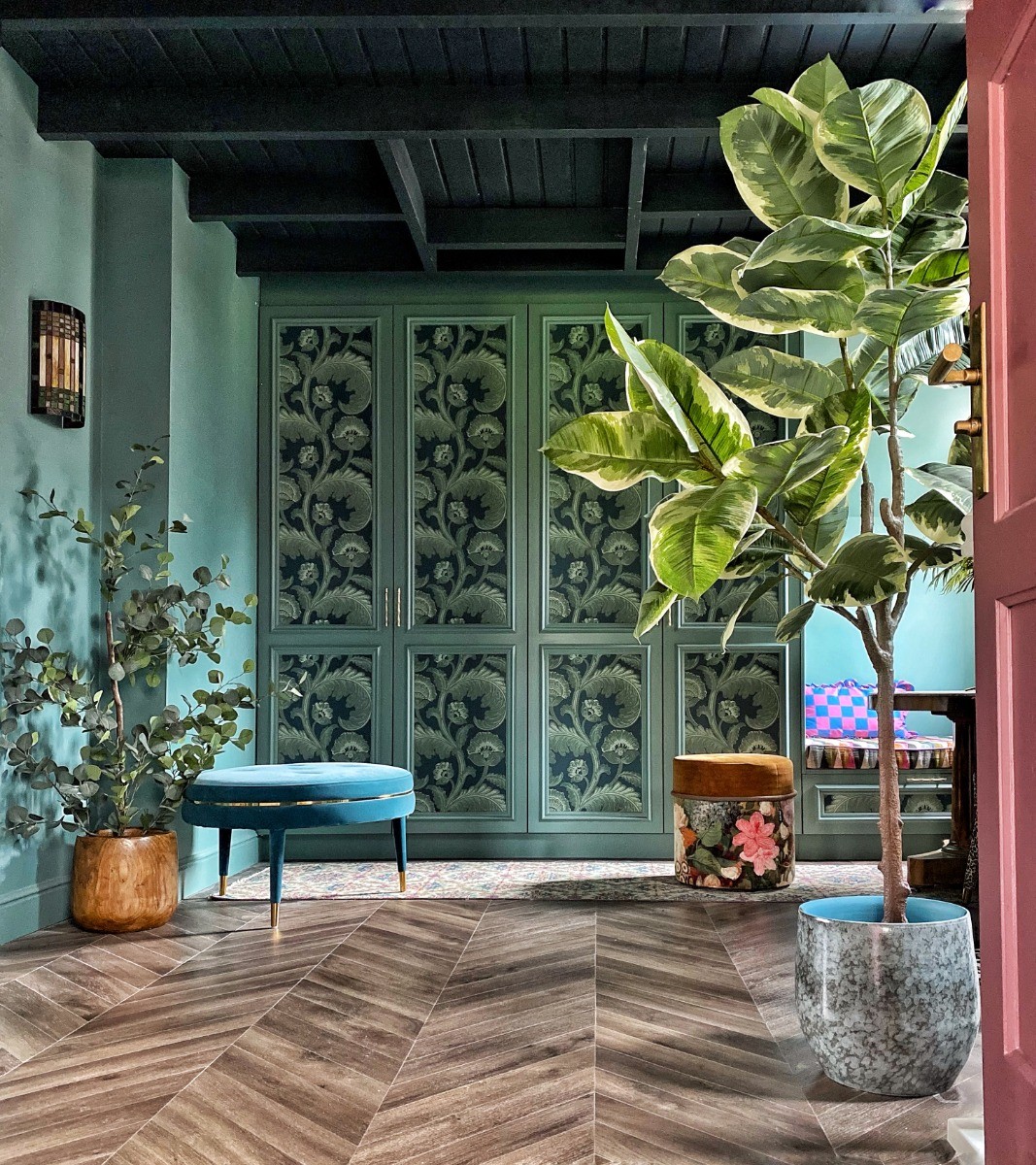 Look inside
Festive dining with Mica Decorations, at home with Sandra Gremmen
When I think of December, then I think of long relaxed dining and delicious food. For me, the whole month really has the theme of festive dining, drinks and food with my friends and family.

For us, the dining table is a lovely place in the home, and in the month of December we make optimum use of it. I prefer to spend hours of dining at a charming, beautifully decorated table. Then my food tastes even better. After all, it is about the complete picture. I am very sensitive to this. But how do you make sure that everything on your table fits and where should you really pay attention to when setting the table?

In collaboration with Mica Decorations, I transformed (just in time for Christmas!) our new dining area into a lovely festive setting. Completely in my own Finntage style.
---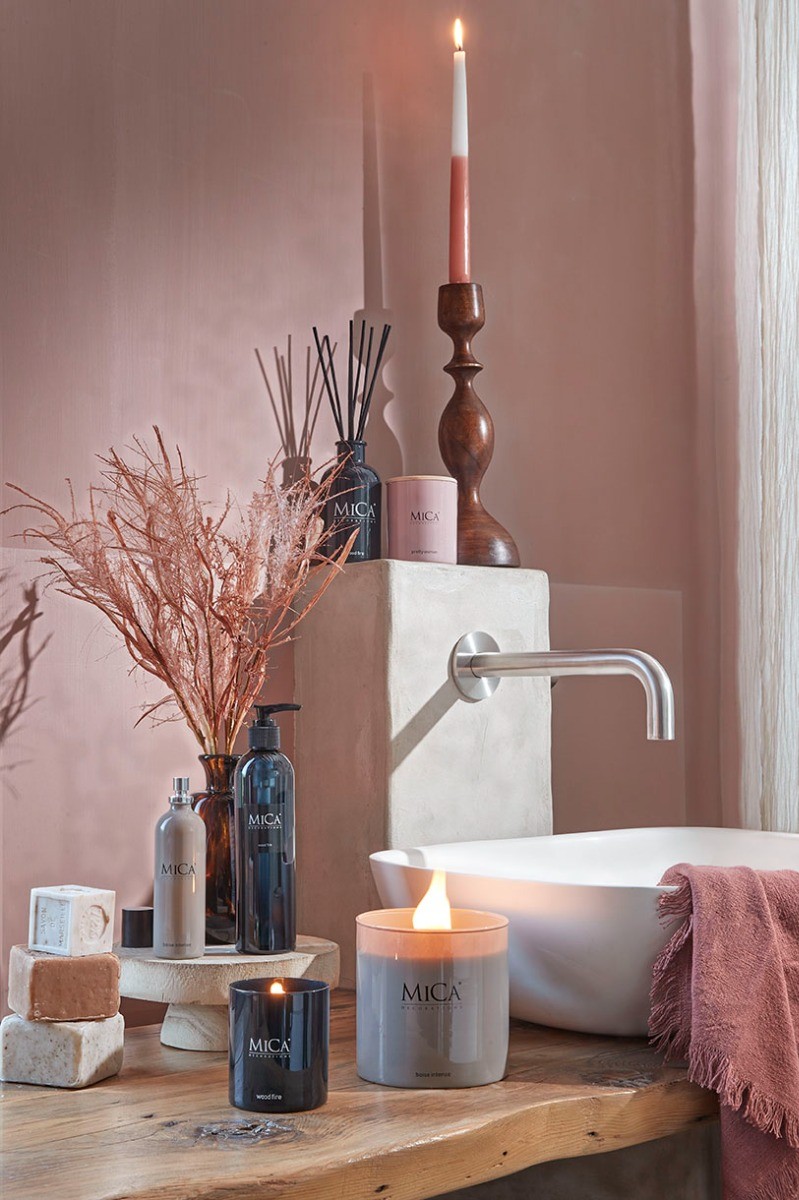 Bathroom
Mica Decorations scent range
If you have already smelled them a few years ago, there are lovely scented candles, sticks, room sprays and hand soap in the collection by Mica Decorations. Every product has been made in Grasse, the perfume city of France, with care and sustainability. A scent range offers a refined and pleasant scent experience which suits every occasion and every interior.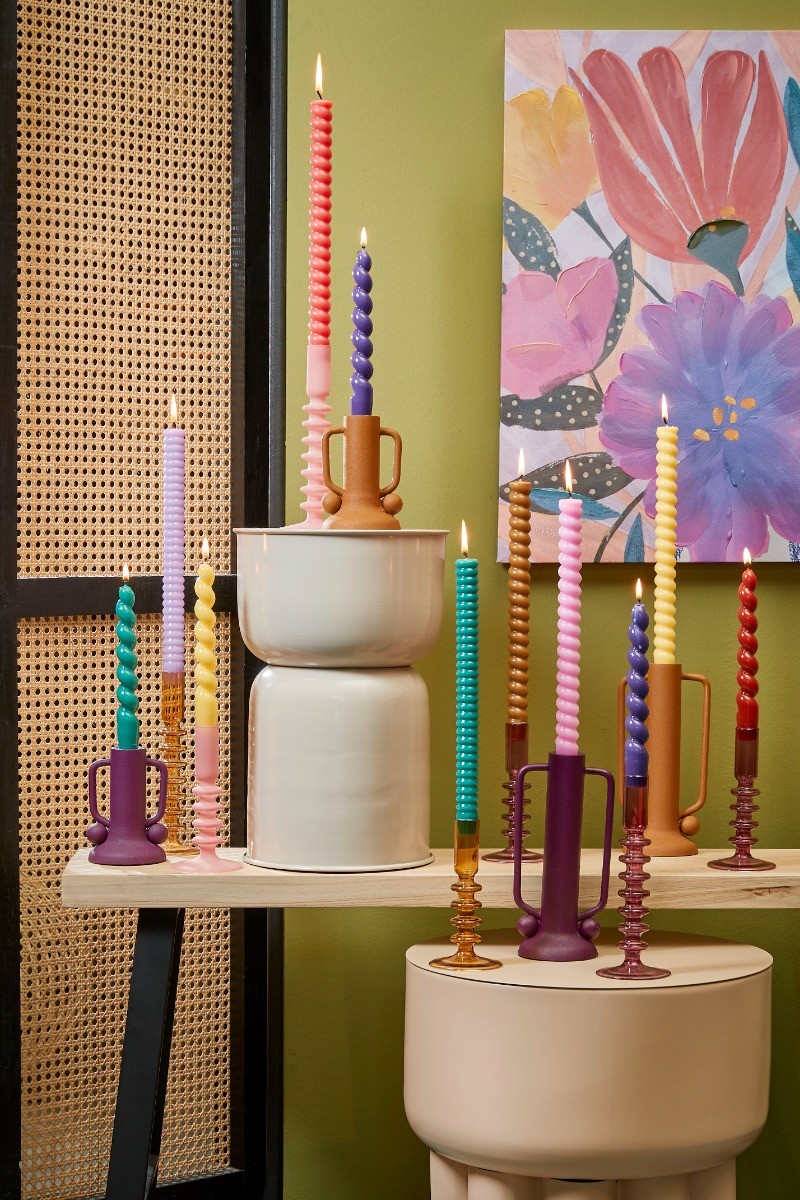 Trending
Colourful spring candles
Colourful spring candles are perfect for spring, with their bright and cheerful shades. They are available in assorted colours, shapes and textures, so they are perfect for brightening up every room. Round, square, twisted or cylinder-shaped candles in rainbow shades can be combined to form a striking centrepiece. Choose aromatic candles to also create a delicious scent.
---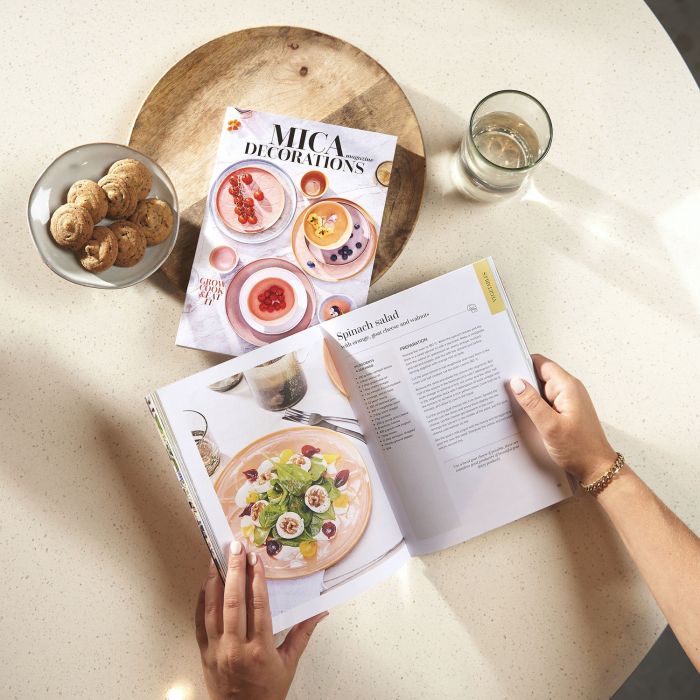 Kitchen
Completely ready for spring
Good food is very important to all of us, but eating well is even more so! This cook magazine by Mica Decorations brings it all together. The cook magazine contains all the reasons you need to grow vegetables and is full of useful tips and delicious recipes. All the recipes have been created in collaboration with SVH master chef André van Doorn and are easy to prepare, healthy and really tasty!